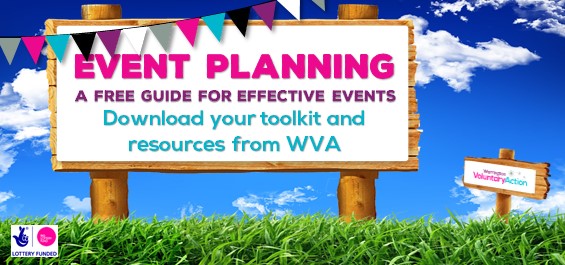 Local events are a great way of bringing communities closer together. They can help raise awareness of a place, or an issue, and can bring about a positive impact on the local community.
You might organise an event to come together in celebration, a film night, a sports event, a community fundraising event or purely for entertainment such as a talent show.
This toolkit is a practical resource for anyone who is planning to organise an event. It will help to break all the work down in order to plan, design and run your event successfully.
To view your free copy of our toolkit, click here.
Need to borrow resources such as chairs or a gazeebo? Or do you have something you could share with your fellow community groups? Access our local online Resource Sharing Centre here.
There are also a range of information sheets and resources concerning events planning attached below for your consideration.
Happy planning!